What is Google Photos, and how does it work?
How does Google Photos work you may have query to know how google photos are better than other android phone. So, we have found google photo work process in detail. Meanwhile, read the full article to get more information about google algorithm of photos click.
Do you know How does Google Photos work, Google Photos is a service developed by Google to share and store photos.
It was launched in May 2015, it is one of the most popular tools in its category, and it is already installed on Android smart phones.
And then you had to move everything back to an external HD or DVD.
The services that store your photos and videos in the cloud, what does that mean?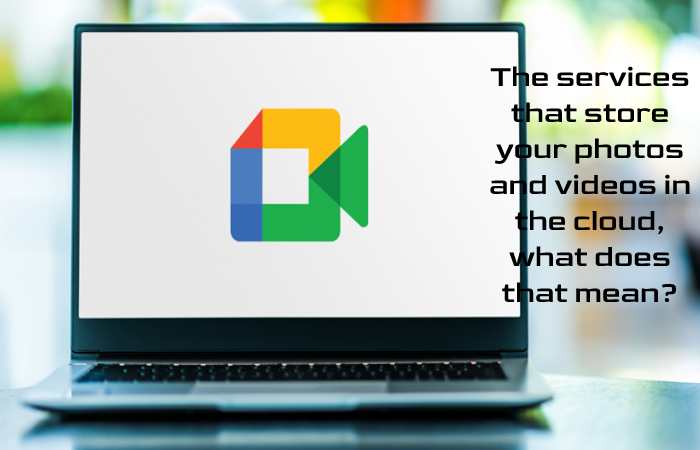 In the old days, to make a copy of photos and videos, it was necessary to connect your smart phone or camera to the computer and transfer all the files manually.
Although it is excellent to have several backups of your files, mainly the essential ones, storing your photos and videos in the cloud is advantageous.
In addition to being very easy to use, this type of technology allows you to access files from any device connected to the Internet.
Tools on Internet
There are various such tools on the Internet, but Google Photos is among the most popular for several reasons, such as:
It has automatic storage and backup of photos and videos.
Organize, share and manage photos and videos with one touch.
It is compatible with various types of devices.
It is effortless to use with an intuitive interface.
Changes to Google Photos backup and storage
In November 2020, Google announced that it could account for more photo and video files in Google Drive user accounts' storage space.
The main change affects precisely Google Photos, which will stop offering unlimited backup of photos and videos in high definition.
As of June 1, 2021, the space occupied by these files will be counted in the total storage space, as is already the case with original quality content.
The company says that this new rule will not affect those who make the backup of multimedia files in high definition until the end of 2021.
Photos and videos sent until this date will continue to be available in Google Photos without counting the limit available for storage.
However, files sent will start to consume space on your Google account, 15GB on the free plan.
To help users, Google offers a page with a projection of how long you will have free storage space on the open plan.
The tool takes into account your Google Photos backup history, in addition to Google Docs files and messages in Gmail.
What are the features of Google Photos?
Google Photos is not just for storing images and videos.
This tool has a series of resources that facilitate your day today.
You can see the main ones below:
1. Automatic backup
One of the great benefits is that it automatically copies all the images and videos on the device.
Thus, as long as you have a stable Internet connection, the tool will back up your files in the cloud.
2. Smart search
Google Photos incorporates the powerful Google search technology. Thus, you can search for your photos using any keyword.
When searching for "food," for example, the service will display images of food.
By typing "Machu Picchu", the app will show photos and videos geographically located in that place.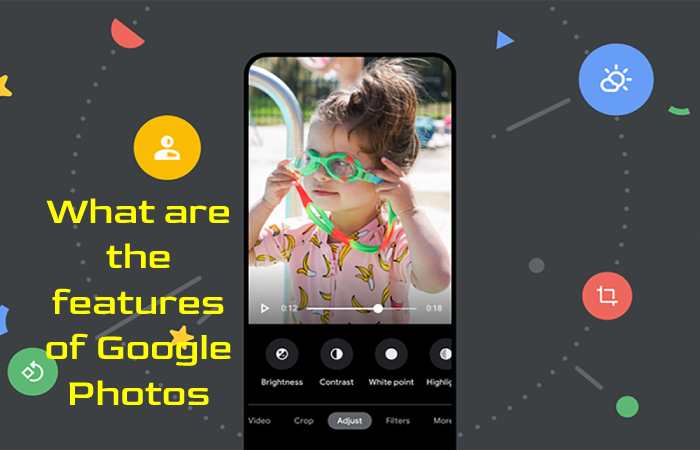 3. Assistant
Another handy function is the Assistant, which analyzes your image library in search of photos that are similar to each other.
Then compile the files into albums and collages.
Furthermore, this feature also helps you to exclude duplicate files and free up storage space on your device.
4. Google Lens
Continuing with Google's investments in Artificial Intelligence, Google Photos features Lens integration.
This function allows the user to photograph an image and receive information about a prominent object in it, such as a color pattern, a tourist spot, or the plant species.
5. Google Photos Albums
Through advanced image processing and analysis techniques, Google's service automatically groups photos and videos into personalized albums.
People, places, objects, collages, animations, and movies are some of the types of automatic albums that Google Photos creates.
Also Read: Video game – Definition, Characteristics, Steps, and More
Also You can find more helpful resources at imtechies