The winners of the Oscars 2020
Parasites make history and become the great winner of the 92nd edition of the Oscars 2020 after winning four awards, including best film.
In this way, it becomes the first non-English-speaking film to conquer this category.
Also, Joaquin Phoenix wins the Oscar for best actor for the joker and Renée Zellweger for best actress for Judy, while Brad Pitt and Laura Dern triumph in supporting roles.
Also, the Spanish Klaus and Pain and Glory remain without an award, as does Antonio Banderas.
List of Categories with the Winners
Below, you can consult the list with the winners of categories of the Oscars 2020:
Best film
WINNER: Parasites
The Irishman
Jojo Rabbit
Joker
Little Women
Marriage Story
Le Mans'66
Once Upon a Time in Hollywood
1917
Best Lead Actor
WINNER: Joaquin Phoenix, for Joker
Leonardo DiCaprio, for Once Upon a Time in Hollywood
Adam Driver, for Marriage Story
Antonio Banderas, for Pain and Glory
Jonathan Pryce, for The Two Popes
Best Leading Actress
WINNER: Renée Zellweger, for Judy
Saoirse Ronan, for Little Women
Cynthia Erivo, for Harriet
Charlize Theron, for The Scandal
Scarlett Johansson, for Marriage Story
Best direction
WINNER: Bong Joon-ho, for Parasites
Todd Phillips, for Joker
Martin Scorsese, for The Irishman
Quentin Tarantino, for Once Upon a Time in Hollywood
Sam Mendes, for 1917
Best Supporting Actor
WINNER: Brad Pitt, for Once Upon a Time in Hollywood
Anthony Hopkins, for The Two Popes
Al Pacino, for The Irishman
Joe Pesci, for The Irishman
Tom Hanks, for An Extraordinary Friend
Best Supporting Actress
WINNER: Laura Dern, for Marriage Story
Kathy Bates, for Richard Jewell
Scarlett Johansson, for Jojo Rabbit
Florence Pugh, for Little Women
Margot Robbie, for The Scandal
Best international film
WINNER: Parasites (South Korea)
Corpus Christi (Poland)
Honeyland (North Macedonia)
Les Miserables (France)
Pain and Glory (Spain)
Best Animated Film
WINNER: Toy Story 4
Where is my body?
How to train your dragon 3
Klaus
Mr. Link. The lost origin
Best Animated Short
WINNER: Hair Love, by Matthew A. Cherry
Dcera (Daughter)
Kitbull
Memorable
Sister
Best Original Screenplay
WINNER: Bong Joon-ho and Han Jin Won, for Parasites
Noah Baumbach, for Marriage Story
Sam Mendes and Krysty Wilson-Cairns, for 1917
Quentin Tarantino, for Once Upon a Time in Hollywood
Rian Johnson, by daggers in the back
Best Adapted Screenplay
WINNER: Taika Waititi, for Jojo Rabbit
Steven Zaillian, for The Irishman
Todd Phillips and Scott Silver, for Joker
Greta Gerwig, for Little Women
Anthony McCarten, for The Two Popes
Best fiction short
WINNER: The Neighbor's Window
Nefta Football Club
Brotherhood
Saria
A sister
Best Production Design
WINNER: Barbara Ling, for Once Upon a Time in Hollywood
Jojo Rabbit
1917
The Irishman
Parasites
Best Costume Design
WINNER: Jaqueline Durran, for Little Women
Mayes C. Rubeo, for Jojo Rabbit
Mark Bridges, for Joker
Sandy Powell and Christopher Peterson, for The Irishman
Arianne Phillips, in Once Upon a Time in Hollywood
Best documentary
WINNER: American Factory, by Julia Reichert and Steven Bognar
The cave
The edge of democracy
Para Sama
Honeyland
Best Documentary Short
WINNER: Learning to skateboard in a warzone (if you're a girl), by Carol Dysinger
In the absence
Life overtakes me
St. Louis Superman
Walk run cha-cha
Best Sound Editing
WINNER: Donald Sylvester, for Le Mans'66
Alan Robert Murray, for Joker
Oliver Tarney and Rachael Tate, for 1917
Wylie Stateman, for Once Upon a Time in Hollywood
Matthew Wood and David Acord, for Star Wars: The Rise of Skywalker
Also Read: Michael Shannon – Description, Michael Shannon Works, Movies, and More
Related posts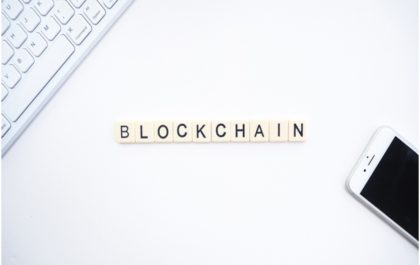 Blockchain and Crypto Trends Shaping Online Gaming
Although blockchain technology started out with crypto-related applications, banking, logistics, agriculture, and even medicine are now just some of the…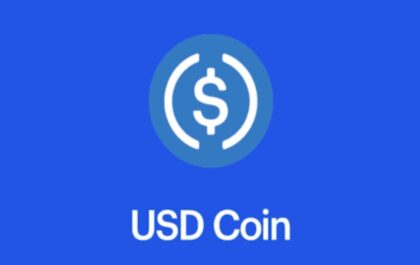 USD Coin – USD Coin price today, USDC live marketcap, Chart, and Information
What is the USD Coin? The USD Coin (USDC) is a type of crypto currency described as "price stable." It…